MEET OUR TEAM
JAVIER ALFONSO
Pomum Cellars is owned and operated by the husband and wife team of Javier and Shylah Alfonso. Originally from the famed Ribera del Duero region in Spain, winemaker Javier Alfonso is determined to showcase a true expression of wine grown in the unique viticultural areas in Washington State. Alfonso arrived in Washington in 1995 in pursuit of an aeronautical engineering degree at the University of Washington where he met his future wife Shylah. They embarked in a rich wine journey together and fell in love with Washington. Pomum's first commercial vintage was in 2004 and in 2009 they founded their sister winery
Vinateria Idilico
which highlights Spanish varietals.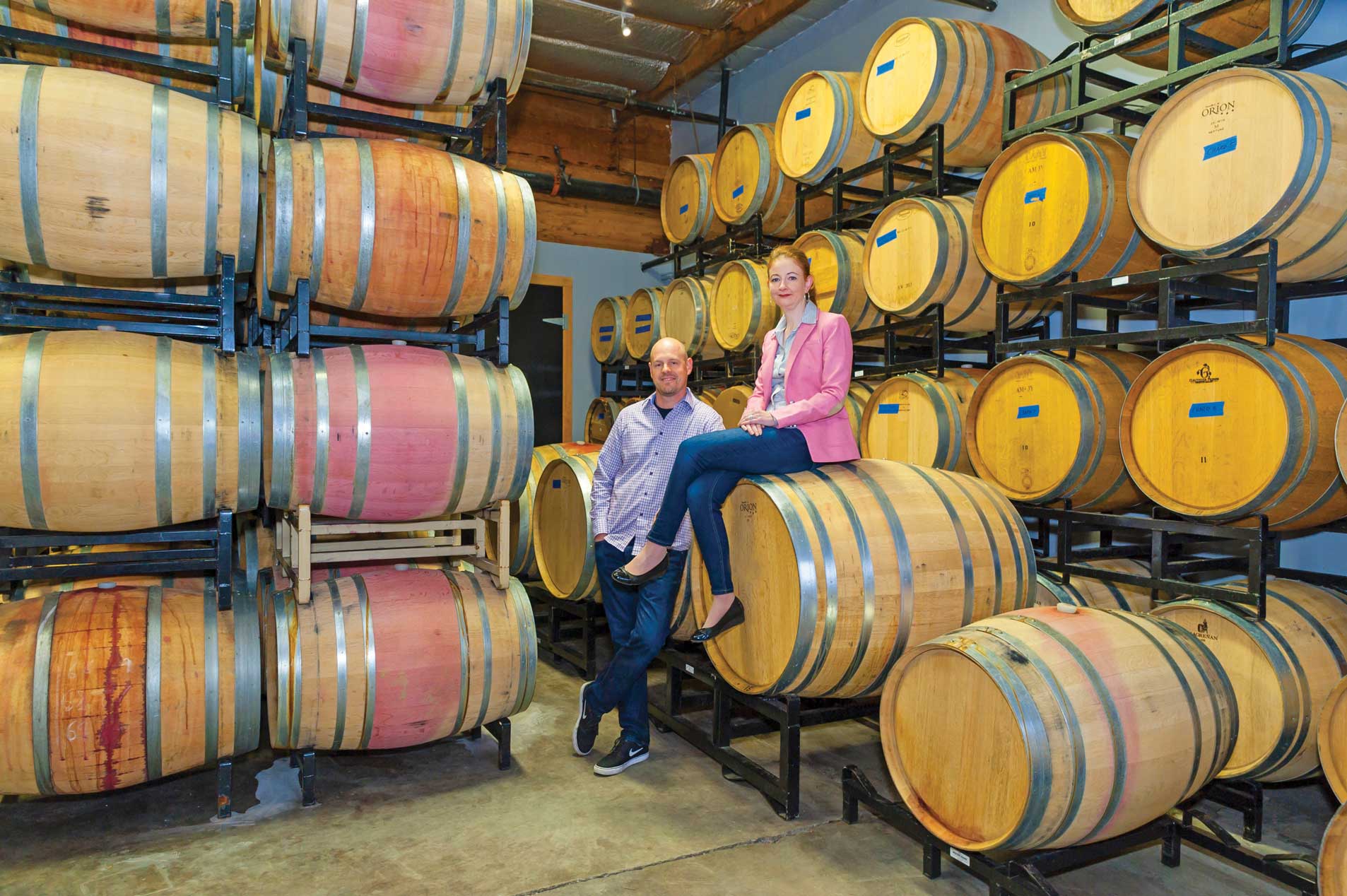 VINEYARD
When it comes to the source for our wines' raw material, Pomum Cellars does not compromise. Over the years we've been working with some of the most respected and quality oriented vineyards in Washington State. Our non-conformist attitude and pursuit of the highest caliber wine, ensures that we strive for continuous improvement regardless of what the vintage may bring.
KONNOWAC VINEYARD
In 2019 we acquired Konnowac Vineyard which we had been working with since 2007. Being an Estate Winery means that we only produce wines from our own Konnowac site. It was originally planted by Charles Fiola as early as 1987 and boasts stunning old vine Cabernet, Merlot, Cabernet Franc, Malbec and Petit Verdot. These last two varieties may be some of the oldest examples in Washington State. The vineyard Is located at more than 1100 ft elevation in the northwest corner of the Rattlesnake Hills  AVA within the larger Yakima Valley AVA. Wines made from Konnowac fruit show unique personality  yet maintain focused varietal purity.
Join us and taste our wines in the tasting room or buy our wines online.